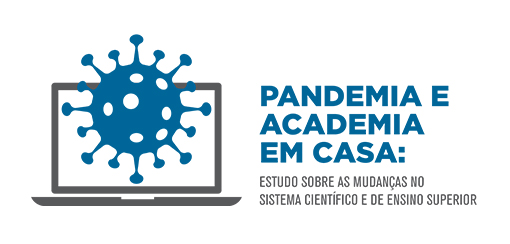 Pandemic and Academia at home - what effects on teaching, research and career? Study on changes in the higher education and research system
August 1, 2020 to September 30, 2021
Multiple gender inequalities characterise the Academy. Speculation is that they will worsen under pandemic conditions, given the difficulties women, in particular, have in negotiating a "room of their own". A survey seeks to understand whether and how teachers and researchers have adapted and what advantages or penalties they have felt, from an intersectional perspective. The aim is also to listen, through qualitative methodologies, to post-COVID-19 perspectives in teaching and research.

The objective of the study is to know the strategies of adaptation to the teaching and research work under COVID-19 as to:
- contingency measures taken by higher education and scientific research institutions;
- working methods for distance learning and evaluation;
- teleworking and work/family reconciliation;
- restrictions on the implementation of research plans;
- perceived impact on productivity and career opportunities (especially of people with more contractual, economic or social vulnerability).
This project seeks to inform the debate with diffuse and strategic audiences on gender mainstreaming in Higher Education and Research through:

- submission of an article to international journal;
- presentation at a scientific event;
- 4 five-minute science slams;
- Policy Brief - public policy recommendations presented and discussed in meetings with institutional stakeholders and relevant policy makers (gender equality and science and higher education leaders, trade unions and other advocacy platforms such as CRUP, CCISP and ABIC);
- final report in E-BOOK format;
- in addition to benefiting from the human and technical resources needed to implement the communication plan, the project will draw on the CES' communication tools;
- the articulation with the European Project for Gender Mainstreaming in Research and Academia (SUPERA), in which the researchers are involved, will enable it to extend the reach of its results to diffuse and strategic audiences linked to Higher Education and Research policies (FCT, MCTES, CRUP, CCISP, SNESUP, FENPROF, ABIC), gender equality (SECI, CIG) and women's scientific associations (APEM and AMONET).
gender, covid-19, academia, work and family reconciliation, digitalisation of higher education
Portuguese Foundation for Science and Technology