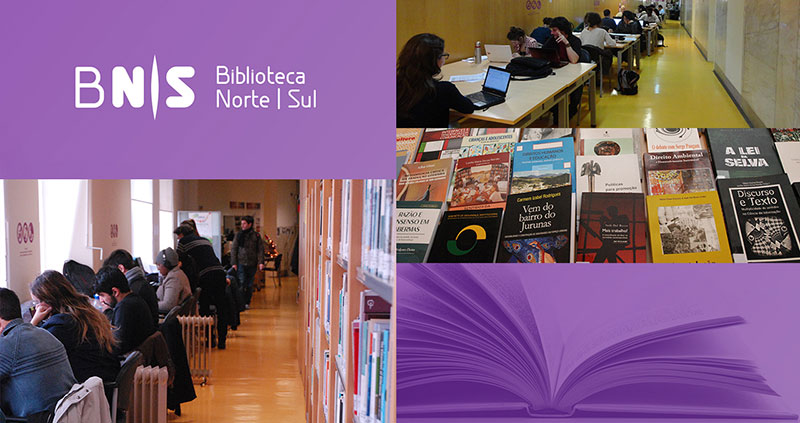 ---
Dear Sirs and Madams
We inform you that the Library (Biblioteca Norte/Sul) has already resumed its working hours (9:30 a.m.-6 p.m.), maintaining the maximum capacity of 40 seats for reading or working. Thus, the current guidelines and the general safety measures are as follows:
- It is recommended the use of mask while staying in the library;
- Hand hygiene at the entrance of the library;
- Access to the library is through the back external stairs. Users will not have access to CES premises (1st floor). Users' circulation in the building will be limited to the 2nd floor: to access the library, the bathrooms, and the coffee machine.
We are happy to welcome you back and hope to have a full house again! We wish you a happy return with a strong will to resume the search for knowledge!
Hugs (which from a distance do not contaminate!)
Maria José Paiva Fernandes Carvalho, Biblioteca Norte/Sul Coordinator
https://orcid.org/0000-0003-2781-0444
Acácio Machado, Librarian
Inês Sequeira Lima, Librarian
https://orcid.org/0000-0002-4169-0269
---
To simplify the books' check-out, we recommend that you request their "reserve" in advance, via e-mail: biblioteca@ces.uc.pt. We would also like to inform you that we will continue to support at distance bibliographic research to requests submitted via the above-mentioned e-mail.
Thank you for your attention and understanding!
---
Best regards and best wishes.
Should you need to return books and other materials that you have borrowed from the Biblioteca Norte/Sul - only from our library - you may send them by registered post to
Centro de Estudos Sociais – Biblioteca Norte/Sul
Colégio de S. Jerónimo, Largo D. Dinis
Apartado 3087
Coimbra 3000 – 995 PORTUGAL
---
The Biblioteca Norte/Sul (BN/S) aims at developing a coherent, credible, and comprehensive bibliographic collection, especially, but not exclusively, composed of books and periodicals resulting from the scientific production carried out in the global South, in the area of Social Sciences and Humanities. It also includes the scientific production carried out in the North, on issues related to the countries of the South. Created in 1998, the BN/S is currently experiencing a period of growth in its collections, which encompass a wide variety of subjects.
The current holdings of the BN/S include more than 29,000 volumes (monographs, theses, dissertations, research reports, and grey literature), including a collection of around 2,600 volumes donated by the 25th of April Documentation Centre, and more than 400 titles of periodical publications (from various countries around the world), in the areas of Social Sciences and Humanities.