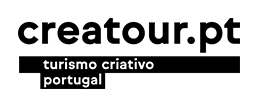 CREATOUR
Creative Tourism Destination Development in Small Cities and Rural Areas
November 1, 2016 to June 30, 2020
COMPETE2020
Programa Operacional Regional de Lisboa
Programa Operacional Regional do Algarve
Portuguese Foundation for Science and Technology
CREATOUR is an incubator/demonstration and multidisciplinary research initiative, supporting collaborative research processes involving five research centres working with a range of cultural/creative organizations and other stakeholders located in small cities in the Norte, Centro, Alentejo and Algarve regions. The project is coordinated by CES with the following partners: the Interdisciplinary Centre for History, Cultures and Societies (CIDEHUS), University of Évora; the Research Centre on Space and Organization (CIEO), University of the Algarve; DINÂMIA'CET, Centre for the Study of Socioeconomic Change and Territory, at ISCTE-IUL; and the Laboratory on Landscape, Heritage and Territory (Lab2PT), University of Minho.
The overall objective of CREATOUR is to develop and pilot an integrated approach and research agenda for creative tourism in small cities and rural areas in Portugal, developing strong links within and amongst regions. Building on a twofold approach, CREATOUR intertwines Theory and Experimentation, combining multidisciplinary theoretical and methodological frameworks, cultural mapping, and benchmarking exercises with the development of an array of Pilots, or creative tourism case studies.
The project is informed by theoretical and methodological approaches from cultural/creative sector development, tourism, and regional development. It is organized using the key dimensions of support to enhance value for creative sector development as a framework: 1) build knowledge and capacity, 2) support content development and link creativity to place, and 3) strengthen network and cluster formation. CREATOUR aims to produce policy recommendations and strategies, particularly focusing on networking and clustering as key options for continued development.
CREATOUR is supported by European funds (through COMPETE2020, POR Lisboa, POR Algarve) and by the Portuguese Foundation for Science and Technology (project 016437).
The project will advance knowledge of the creative/cultural and tourism sectors in small cities and rural areas of Portugal; catalyze the development of a network of 40 creative tourism offers; design professional development and co-learning events through regional and national IdeaLabs; evaluate the development, reception, and impacts of the creative tourism pilots; organize three annual international conferences; and develop advanced training courses and a range of publications directed to researchers, practitioners, and policy-makers.
CIDEHUS - Centro Interdisciplinar de História, Culturas e Sociedades da Universidade de Évora
CIEO -Centro de Investigação sobre Espaço e Organizações, Universidade do Algarve
DINÂMIA'CET – IUL, Centro de Estudos sobre a Mudança Socioeconómica e o Território
Lab2PT, Landscape, Heritage and Territory Laboratory, Universidade do Minho
creative tourism, cultural and creative industries, tourism diversification, small city and rural economic development