Outros
Projeto MEMOIRS na Bienal de Marselha RHMIT
16 a 19 de outubro de 2019
Marselha (França)
Enquadramento
DIA 16 OUT 19 | 20h00
Cinéma Le Gyptis (Marselha)
Projeção de Posto avançado do progresso, de Hugo Vieira da Silva (versão em português legendada em francês)
Seguido de debate com o realizador
Posto avançado do progresso (Angola/ Portugal, 2016,120') é um filme de Hugo Vieira da Silva, baseado no conto de Joseph Conrad "An Outpost of Progress", de 1896. No final do século XIX, dois colonizadores portugueses, imbuídos de uma vaga intenção civilizadora desembarcam numa parte remota do Rio Congo para organizar um posto comercial. À medida que o tempo passa, começam a desmoralizar pela sua incapacidade de enriquecer à custa do comércio de marfim. Sentimentos de desconfiança mútua e mal-entendidos com a população local isolam-nos no coração da floresta tropical.
Confrontados um com o outro iniciam uma caminhada em direção ao abismo. A apresentação deste filme no contexto da Bienal de Marselha permite atualizar uma informação refletida e crítica sobre uma faceta do colonialismo europeu, neste caso português mas em conluio com o belga, numa cidade – Marselha – fortemente marcada pelos traços do colonialismo francês. Permitirá também, quer no seu visionamento, quer no debate, entender as marcas comuns do colonialismo dos vários ex-impérios europeus.
A Bienal de Marselha RHMIT existe há uma década e tem lugar nas regiões francesas da Provence, Alpes e Côte-d'Azur, região mediterrânica que envolve dezenas de instituições culturais da região. O tema das migrações, deslocação e viagem é central na Bienal de 2019.
Ficha Artística: Argumento e Realização - Hugo Vieira da Silva, baseado no conto de Joseph Conrad, "An Outpost of Progress", 1896; Produtor - Paulo Branco; Direção de Produção - Ana Pinhão Moura; Assistente de Realização - Pedro Madeira; Som - Pierre Tucat; Diretor de Fotografia - Fernando Lockett; Direção de Arte - Isabel Branco;
Montagem - Paulo Mil Homens; uma produção - Alfama Films; uma co-produção - Leopardo Filmes; Produtor Executivo - República Filmes.
Mais info: http://www.buala.org/pt/afroscreen/posto-avancado-do-progresso-entrevista-a-hugo-vieira-da-silva
DIA 18 OUT 19 | 19h00
Théâtre à l'Oeuvre (Marselha)
Encontro Artes na Europa no tempo da pós-memória com a presença de investigadores do Memoirs


DIAS 18 e 19 OUT 19 | 20h00
Théâtre à l'Oeuvre (Marselha)
Teatro Griot apresenta As Confissões Verdadeiras de um Terrorista Albino, uma adaptação da obra homónima de Breyten Breytenbach, encenação de Rogério de Carvalho.

O Teatro Griot é uma companhia de atores que se dedica à exploração de temáticas relevantes para a construção e problematização da emergente identidade europeia contemporânea e intercultural e do seu reflexo no discurso e na estética teatral.
O trabalho que a companhia desenvolve surge da tensão entre corpo e território, entre memória coletiva e memória individual, entre imaginário coletivo e imaginário individual. O Teatro GRIOT opera neste espaço intersticial de territórios geográficos e simbólicos como ponto nevrálgico de um movimento artístico de contra-memória que questiona a univocidade da História.
No final do espetáculo haverá um debate com o público com a participação dos elementos do Teatro Griot.
Equipa Teatro GRIOT em Marselha: Encenador - Rogério de Carvalho; Atores - Ana Rosa Mendes, Daniel Martinho, Gio Lourenço, Margarida Bento, Matamba Joaquim, Miguel Eloy, Zia Soares; Designer de luz - Jorge Ribeiro; Designer de som Soundslikenuno; Assistente - Neusa Trovoada; Produtora - Alesa Herero
Mais info: https://www.teatrogriot.com/as-confissoes-verdadeiras-de-um-ter-ttac8

PROGRAMAÇÃO GERAL DO FESTIVAL > AQUI

Curadoria: MEMOIRS — Filhos do Império e Pós-memórias Europeias é um projeto de investigação comparada sobre a diversidade europeia a partir das suas heranças coloniais. Estuda casos de Portugal, França e Bélgica onde ecoam presenças de Angola, Moçambique, Guiné Bissau, São Tomé e Príncipe, Cabo Verde, Argélia e Congo. O projeto está sediado no Centro de Estudos Sociais da Universidade de Coimbra.


Apoios: Fundação Calouste Gulbenkian e Bienal de Marselha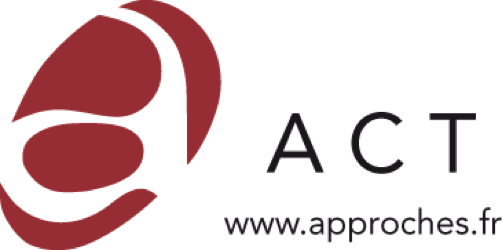 MEMOIRS é financiado pelo Conselho Europeu de Investigação (ERC) no âmbito do Programa-Quadro Comunitário de Investigação & Inovação Horizonte 2020 da União Europeia (n.º 648624) e está sediado no Centro de Estudos Sociais (CES) da Universidade de Coimbra.