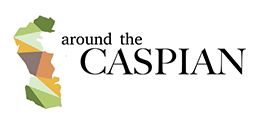 CASPIAN
Around the Caspian: a Doctoral Training for Future Experts in Development and Cooperation with Focus on the Caspian Region
January 1, 2015 to December 31, 2018
Research Executive Agency
The main goal of this project is to train the next generation of experts on the Caspian region in order to establish, and make sustainable, a network of excellence. This will be achieved through an integrated PhD programme on the Caspian that boosts the researchers' theoretical, empirical and administrative skills, a thing that will make them extremely competitive for employment in both academic and non-academic sectors but also confident and knowledgeable enough to start their own projects. The training will enhance the research skills of the ESRs while also giving them a first-hand experience with a partner operating in a different environment, thus learning how to apply their skills to different fields and sectors. We expect our network and training to become a leading voice on issues related to the Caspian region both in academia and other sectors.
The project will implement an intense training-programme for the project's fellows, which includes the organization of Conferences, meetings, Hands-on Workshop and Summer Schools.
The project findings and the individual work of the Fellows will be also disseminated through the publication of newsletters, papers and policy briefs, an edited volume and newspaper articles.
Dublin City University (Coordinator)
Forschungstelle Osteuropa
University of St Andrews
University of Gent
Oxford Brookes University
Tallinn University of Technology
Centre for Social Studies of the University of Coimbra
development, international cooperation, caspian region, central asia, caucasus, Russia, iran