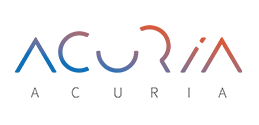 ACURIA
Assessing Courts' Undertaking of Restructuring and Insolvency Actions: best practices, blockages and ways of improvement
January 1, 2017 to April 30, 2019
ACURIA project aims to identify legal and procedural strategies, blockages and best practices that can be replicated or prevented in different legal and judicial systems, therefore enabling courts to provide a more accurate and fair response.
The project will, therefore, support the improvement of legislation and policies at national and EU levels regarding business failure and insolvency, including issues related to the enforcement of cross-border insolvency rules and of enterprise groups restructuring and insolvency practices.
The research will also intends to strength the research at EU level and promote the cooperation between academia, practitioners and economic players to reinforce mutual learning and knowledge dissemination.

UNIWERSYTET GDANSKI
UNIVERSITEIT MAASTRICHT
UNIVERSITA DEGLI STUDI DI FIRENZE