Honoris Causa
La Salle University distinguishes Boaventura de Sousa Santos
June 2017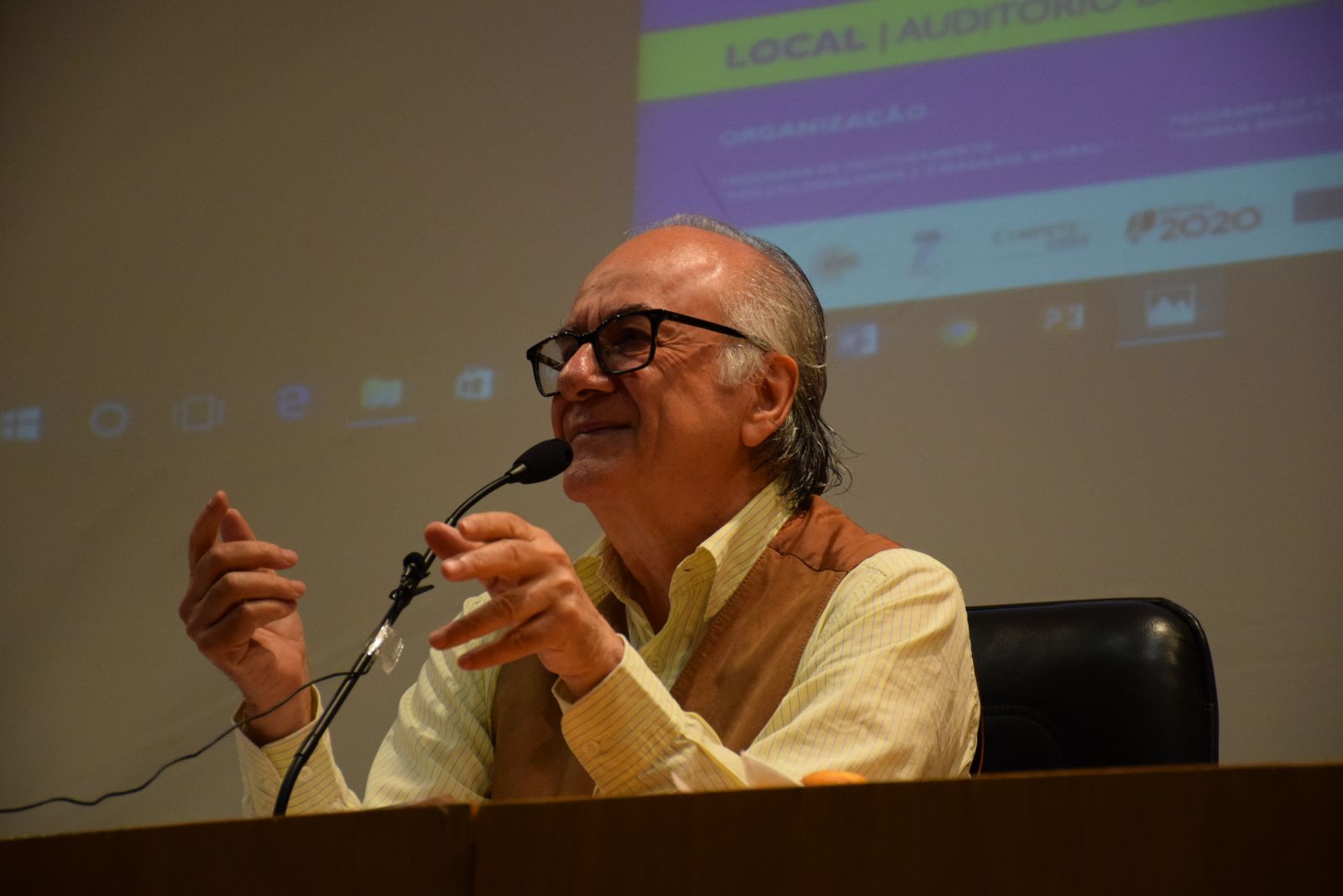 Boaventura de Sousa Santos, Director of the Centre for Social Studies of the University of Coimbra, was awarded a Doctor Honoris Causa degree by La Salle University (Canoas, Brazil).
The Doctor Honoris Causa will be bestowed on June 2 at 5:00 p.m., during the keynote speech of the third edition of the Conference «Sociology of Law» (theme: Perspectives on the relations between Law and Society in a Global Social system) by Boaventura de Sousa Santos.
According to information provided by Unilasalle Canoas, «the coordinator of the Unilasalle Canoas Law Graduate Program, Professor Renata Almeida da Costa, points out that Boaventura presence in Canoas is a great prestige: "He is a renowned intellectual in the field of sociology, both among education and law researchers. Professor Boaventura has been opening way for many gauchos for several years now. He was one of the articulators and speakers of the Social Forums, which also started here in the southern region of the country".» [FURTHERI]
Boaventura de Sousa Santos is Emeritus Professor of Sociology, University of Coimbra (Portugal), and Distinguished Legal Scholar at the University of Wisconsin-Madison. He earned an LL.M and J.S.D. from Yale University and holds the Degree of Doctor of Laws, Honoris Causa, by McGill University. He is director of the Center for Social Studies at the University of Coimbra and has written and published widely on the issues of globalization, sociology of law and the state, epistemology, social movements and the World Social Forum. His most recent project -
ALICE: Leading Europe to a New Way of Sharing the World Experiences - is funded by an Advanced Grant
of
the European Research Council (ERC
), one of the most prestigious and highly competitive international financial institutes for scientific excellence in Europe. The project was initiated in July 2011 and will continue for the next five years. He has published widely on globalization, sociology of law and the state, epistemology, democracy, and human rights in Portuguese, Spanish, English, Italian, French, German, Chinese and Romanian.