News
CES shows that teleworkers feel a greater emotional impact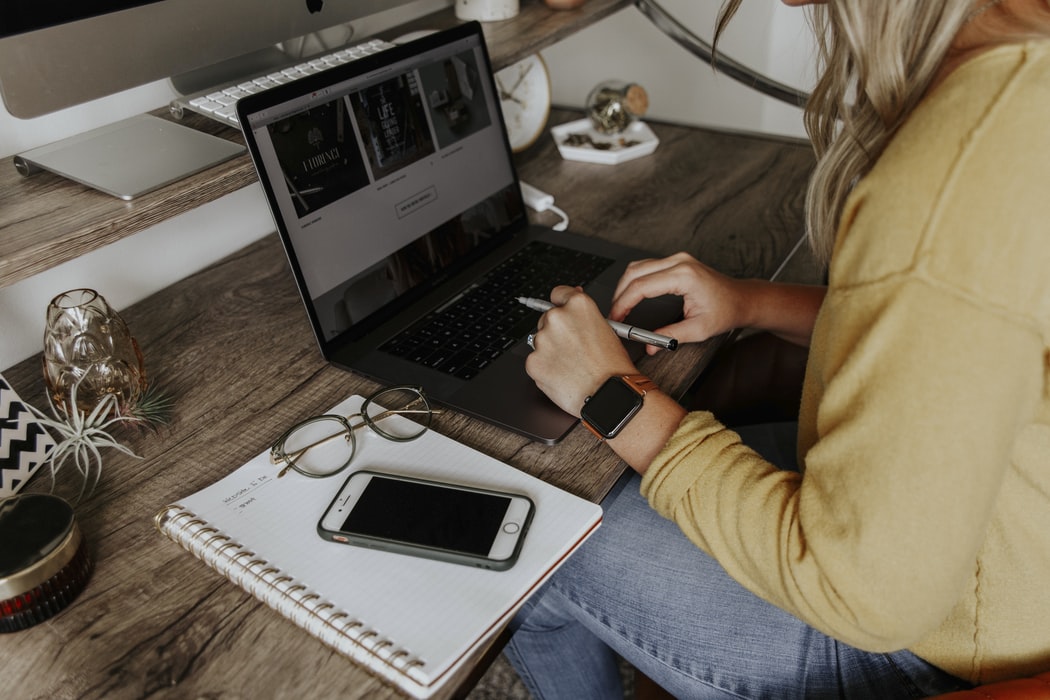 Survey data reveal that teleworkers felt that the pandemic affected their lives more severely and felt a greater emotional impact compared to professionals who continued to practice their profession in person. These are some of the preliminary results of a study, conducted by the Centre for Social Studies of the University of Coimbra, with the aim of comparing the responses of participants during the confinement phase (from now on referred to as Phase 1) and during the progressive deconfinement (from now on referred to as Phase 2).
In addition to teleworking participants, female participants also showed a greater emotional impact in the face of the COVID-19 pandemic than male participants (both in Phase 1 and Phase 2).
As can be seen in Chart 1 (see Appendix 1), the participants in this study reported a decreased impact of the COVID-19 pandemic on their lives, and less concern about the pandemic, from Phase 1 to Phase 2.
Satisfaction with housing is also an important variable. In this study, most participants were satisfied/very satisfied with their housing (84.5% in Phase 1 and 85.6% in Phase 2), with the participants with the lowest housing satisfaction being those who felt the greatest emotional impact of the pandemic during Phase 1 (confinement). With regard to the existence of indicators of depression, anxiety and stress, there is a slight reduction in averages when comparing Phase 1 with Phase 2 (see Chart 2, Annex 2), although the level of stress remains high.
Again, both housing satisfaction and gender of participants are important variables. Less satisfied participants with housing and female participants were found to have higher indicators of depression, anxiety and stress in Phase 1 of the study. In Phase 2, it is women who stand out with the highest indicators of depression.
Finally, preliminary results from this study show a reduction in marital satisfaction from Phase 1 to Phase 2 (see Chart 3, Annex 3), with this result most evident for female participants. The results also suggestthat the worse the marital satisfaction, the higher the indicators of depression, anxiety and stress, and this result was most noticeable in Phase 1 of this study.
The collection of data and information during the pandemic crisis is very relevant, in order to obtain a picture of the individual and marital impact, but more important is the possibility of collecting information at various moments over time. In this sense, this presentation of results occurs after a first survey published on May 21 (available HERE) and will precede a set of other data that will be analysed through a longitudinal approach. Some of the participants in this study collaborated in Phase 1 and Phase 2, maintaining their interest and willingness to continue the study. Thus, it will be possible for us to re-evaluate the perception of the participants at future moments distributed over time, with the aim of obtaining a more faithful understanding of the fluctuations of the impacts that COVID-19 has on individual and marital well-being.
This study is part of an international partnership involving more than 40 universities in 5 continents (30 countries), led by Ashley Randall of Arizona State University (USA). The study aims to assess the impacts of the COVID-19 pandemic on psychological and relational well-being in individuals that are married or in a romantic relationship, living in Portugal.
The results presented relate exclusively to the study conducted in Portugal, with data collection carried out at two different times:
Phase 1 (period of confinement): from April 6 to May 29;
Phase 2 (period related to the beginning of the progressive deconfinement): June 6 to July 21.
The sample is non-probabilistic and collected online. Phase 1 included 556 participants: 85.1% female, 50.9% married, 56.5% with children, of whom 36.9% were pre-school age and 51.2% teleworking. Phase 2 comprised 139 participants: 77.7% women, 64.7% married, 64.5% with children, of whom 24.7% were preschoolers and 24.7% adults (24.7%) and 36.8% teleworking.
This study will be repeated in crucial new periods of pandemic evolution in a subsample of these participants in order to understand the evolution of these (and other) outcomes

Ficha técnica:
Este estudo integra-se numa parceria internacional que envolve mais de 40 universidades nos 5 continentes (30 países), liderada por Ashley Randall da Universidade do Estado do Arizona (Estados Unidos da América). O estudo tem como objetivo avaliar os impactos da pandemia COVID-19 ao nível do bem-estar psicológico e relacional, em indivíduos casados ou numa relação amorosa, vivendo em Portugal.
Os resultados apresentados dizem respeito exclusivamente ao estudo realizado em Portugal, com recolha de dados efetuada em dois momentos distintos:
Fase 1 (período de confinamento): de 6 de abril a 29 de maio;
Fase 2 (período relativo ao início do desconfinamento progressivo): 6 de junho a 21 de julho.
A amostra é não probabilística e recolhida online. A Fase 1 integrou 556 participantes: 85.1% do género feminino, 50.9% casados, 56.5% com filhos, dos quais 36.9% têm idade pré-escolar e 51.2% em teletrabalho. A Fase 2 integrou 139 participantes: 77.7% mulheres, 64.7% casados, 64.5% com filhos, dos quais 24.7% em idade pré-escolar e 24.7% em idade adulta (24.7%) e 36.8% em teletrabalho.
Este estudo será repetido em novos períodos cruciais da evolução pandémica numa subamostra destes participantes a fim de compreender a evolução destes (e de outros) resultados.
Coordinating Team in Portugal:
Ana Paula Relvas (Principal Researcherl) – Researcher at the Centre for Social Studies and full professor at the Faculty of Psychology and Educational Sciences of the University of Coimbra
Luciana Sotero - Researcher at the Centre for Social Studies and guest lecturer at the Faculty of Psychology and Educational Sciences of the University of Coimbra
Alda Portugal - Associate Researcher at the Centre for Social Studies and Assistant Professor at the University of Madeira
Sofia Major - Researcher at the Centre for Research in Neuropsychology and Cognitive Behavioral Intervention and Assistant Professor at the Faculty of Social and Human Sciences of the University of the Azores
Gabriela Fonseca - PhD Researcher at the Centre for Social Studies
Bárbara Rebelo - Master - Faculty of Psychology and Educational Sciences of the University of Coimbra