CREATOUR
2nd Call for Creative Tourism Projects
Until 15 November 2017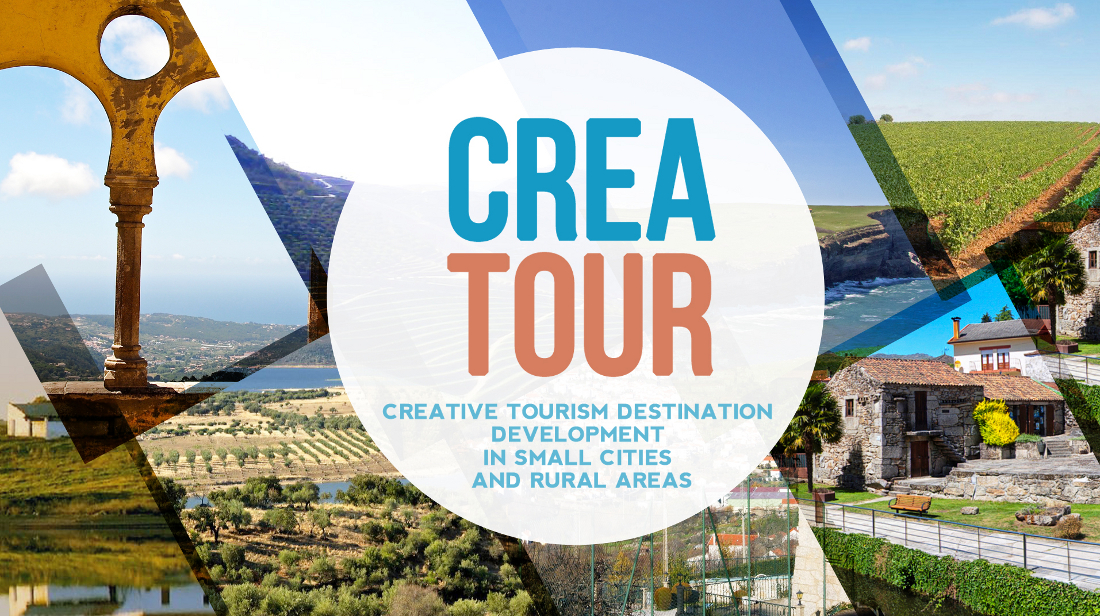 The 2nd Call for Creative Tourism Projects within the CREATOUR project ("Creative Tourism Destination Development in Small Cities and Rural Areas") has been launched.
Applications are open to all kinds of organisations, entities, and professionals in Portugal (Norte, Centro, Alentejo, and Algarve regions) willing to plan and implement creative tourism projects and to cooperate in the research.
Twenty organisations will be selected in this call – 5 in each of the four regions – to develop pilot creative tourism initiatives until at least 2019, with the collaboration of the CREATOUR partnership; to participate in regional and national IdeaLabs (events) where these pilot initiatives will be presented and discussed; and to cooperate in the project's research.
Projects that contribute to sustainable and local grassroots development processes, and that complement and strengthen the network and the existing pilots (selected in the 1st Call for Creative Tourism Projects), will be privileged.
Selected projects will be developed further during a Regional IdeaLab in spring 2018, presented at a National IdeaLab in June 2018, and implemented in summer 2018.
More information about the 20 pilots selected in the 1st Call for Creative Tourism Projects is available at: http://www.ces.uc.pt/creatour/pilots/.
The CREATOUR project is led by the Centre for Social Studies (CES) of the University of Coimbra and involves five research centres, including also: CIDEHUS of the University of Évora, CIEO of the University of the Algarve, DINÂMIA'CET-IUL of Lisbon University Institute (ISCTE-IUL), and Lab2PT of the University of Minho. CREATOUR is funded under the Joint Activities Programme of PORTUGAL 2020, by COMPETE2020, POR Lisboa, POR Algarve, and Fundação para a Ciência e Tecnologia.
CREATOUR is a national three-year project (2016-2019) to develop and pilot an integrated approach for creative tourism in small cities and rural areas in Portugal. It combines multidisciplinary research with the development of a network of creative tourism pilots.
CREATOUR promotes human-scaled, interactive, creative tourism activities, building from local cultural traditions, skills, knowledge, and emerging artistic practices. It aims to contribute to the sustainable development of local communities across Portugal.
Proposals must be submitted until 15 NOVEMBER 2018, 2017, through an online form available at: http://inqueritos.ces.uc.pt/index.php/131646.
Full information on this call is available at: http://www.ces.uc.pt/creatour/#pag_15478.
More information about CREATOUR is available at: http://www.ces.uc.pt/creatour/.