Just Food
Putting 'just food' on the table is still a global challenge. Critical scholarship suggests that more attention should be given to the 'just sustainability' dimension of food systems: JustFood indicates a collectively re-negotiable bundle of socio-ecological relations. JustFood focuses on how and why alternative food movements (AFMs) may foster this dimension, investigating the challenges of cultivating 'just food'. Drawing on theories of performativity and everyday-practices, we hypothesize that the potential for the 'just sustainability' of food systems lies in the micro-politics of AFMs and their embeddedness within broader social-environmental conflicts and movements. We employ ethnographic methods to document AFM experiences in Romania and Portugal, two peripheral countries of crisis-ridden Europe with similarities and differences in terms of agri-food cultures, histories of authoritarian regimes and socio-environmental justice movements.
NEWS

Open letter to the Romanian government and parliament.

This open letter is an initiative of Ecoruralis and whose elaboration counted on the participation of the JUSTFood project. The letter contains a set of concrete measures on how to support small producers, and peasants, in the time of COVID. The aim is to prevent a food crisis and to protect Romanian agricultural workers.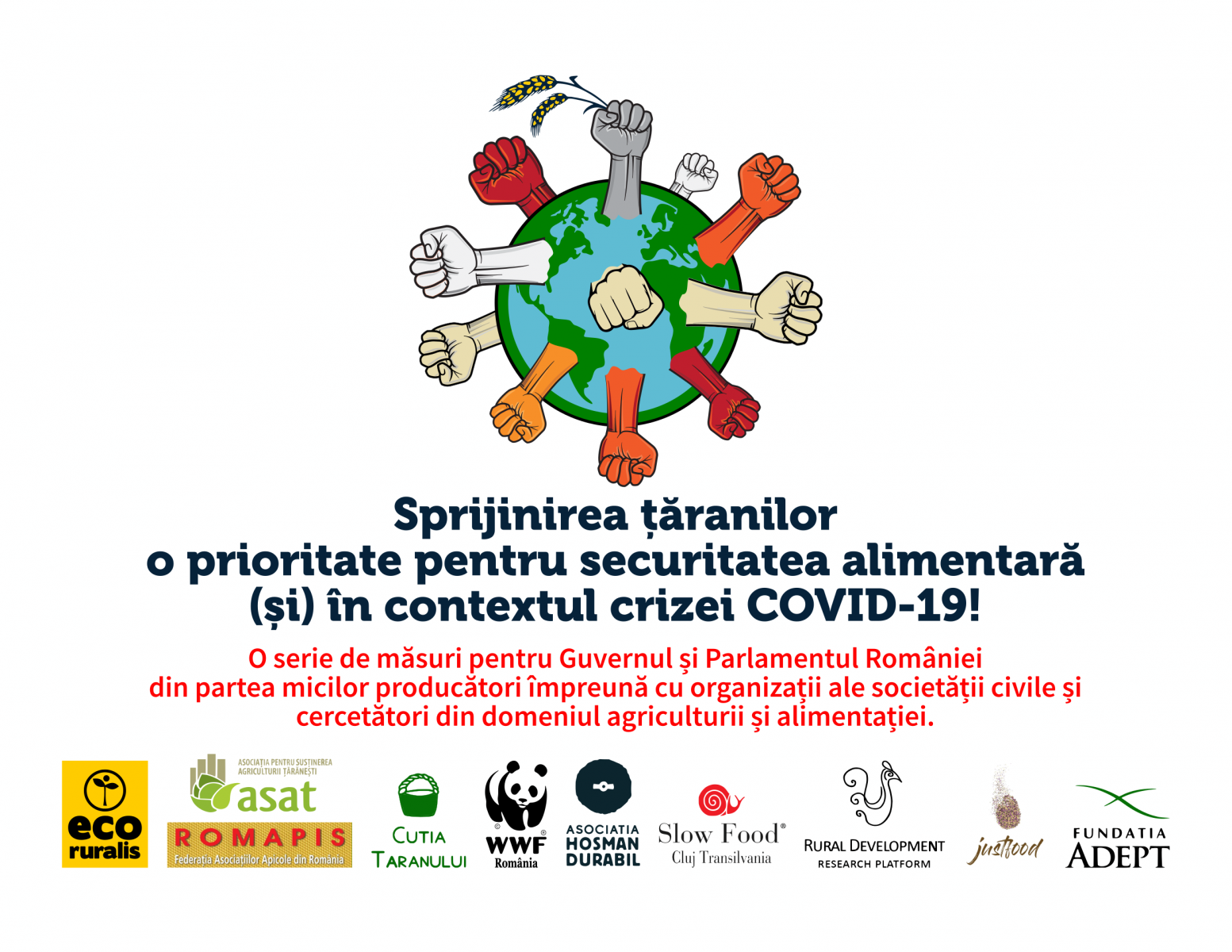 More news realated with the project thematics
Open letter to the European Commission and European Parliament on urgent and necessary measures in Europe for rural worjers in the context of COVID-19 (in English)
Open letter from CNA (Portuguese Natinal Confederation of Agriculture) on the situation Portugal is experiencing with the Coranvirus outbreal and in view ot the declaration of the state of national emergency (in Portuguese)