Presentation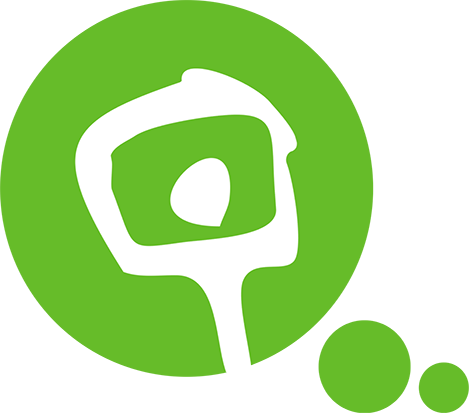 Framework
CES Goes to School constitutes one of the Centre for Social Studies (CES) strategies for the dissemination of scientific culture, thus striving to foster contacts between its researchers and the wider community. To this extent, CES invites schools to participate in the "CES Goes to School" project. The initiative has been developing since 2010. Through the CVE it is intended to contribute to the dissemination of knowledge produced in different areas of Social Sciences and Humanities, creating possibilities for knowledge sharing and broadening the grammar of Human Rights and Social Justice. In 2016 alone, CES reached CVE reached a noteworthy number of 4,411 students in 83 sessions presented at schools by CES researchers.

Coordinating Commission:
Bruno Sena Martins, Miguel Cardina and Susana Costa.

Support:


Themes

Scheduling

Sessions

Past sessions

News
Results
Sessões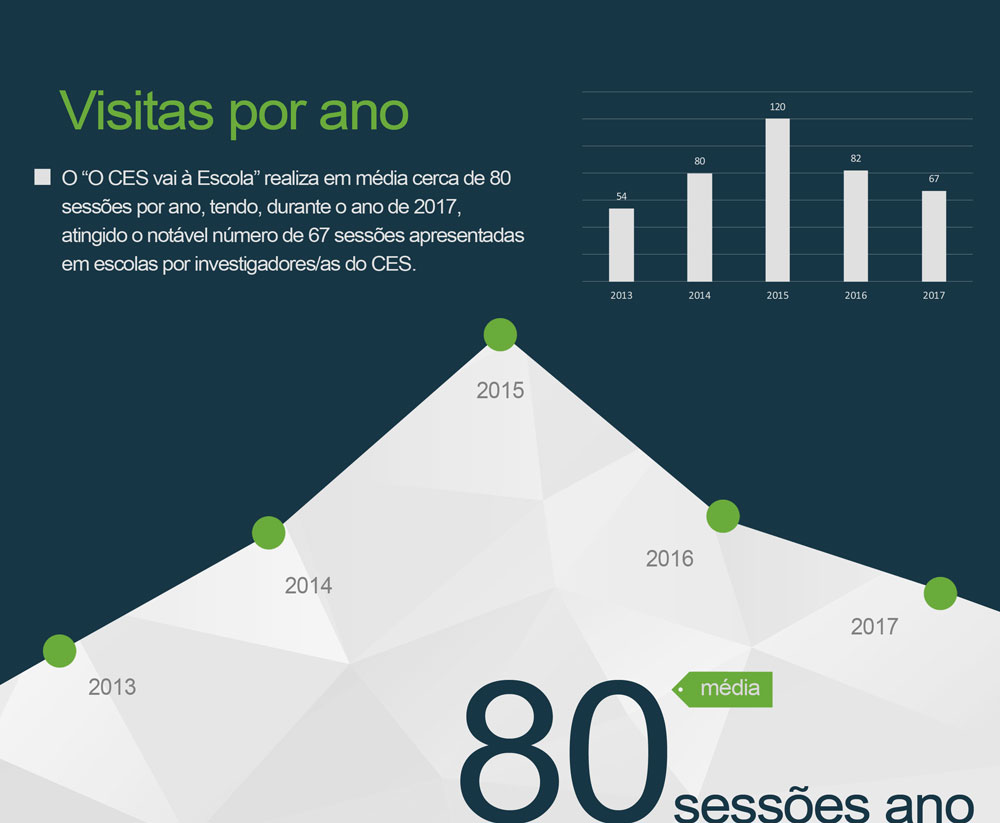 Localidades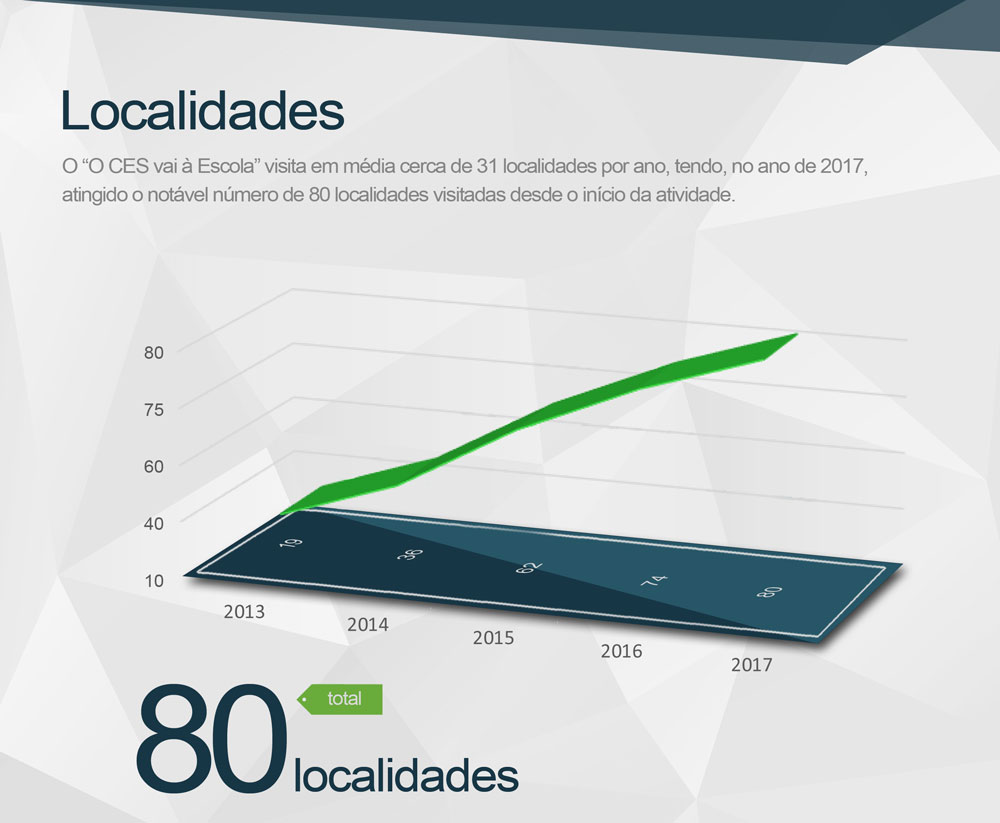 Assistência